Operating a business in today's world involves using many separate services and tools that usually do not connect to one another directly:
Producing webinars using Flow…
Outlook or Google for email…
Salesforce or Marketo for client management…
Slack or Teams for group communication…
and those examples only scratch the surface of what's out there. With all these tools and services available, sometimes it can be hard to keep everything in sync and connected.
For that reason, Flow has partnered with Zapier, an online integration and automation service, to provide an easy method of connecting the services listed above (along with many others) directly to Flow, allowing you much greater flexibility when using other services.
An Example of Zapier Integration
Let's say that you want anyone who registers for one of your Flow events added as a contact in Salesforce. Zapier allows you to connect two services using what Zapier calls Trigger and Action apps. In this case, Flow registrations are the Trigger, and creating a contact in Salesforce is the Action.
To do this, you would first log in to Zapier and set up a Zap, or integration, between the two services. You would then set up your Trigger and Action steps.
The Trigger would be a new Flow event registration: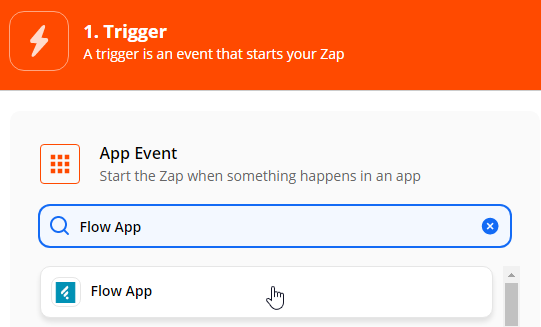 And the Action would be creating a contact in Salesforce: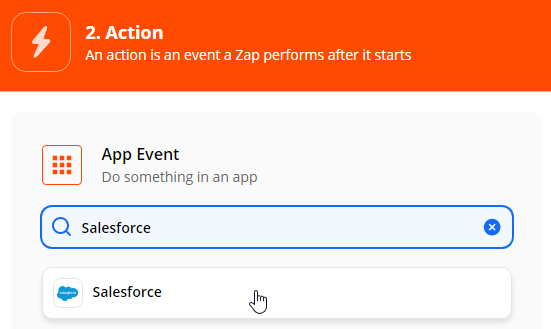 Once you set up the information from Flow you want to over to Salesforce (using Zapier's handy placeholder commands, along with custom text of your own), and then turn on your Zap, you're all set. Now Zapier will do all the work of syncing and tracking your registration data coming from Flow in Salesforce.
A World of Possibilities
That's just one example of what you can do with Zapier integration between Flow and other services:
Sending customized event creation notices to your internal staff through Gmail or Slack
Setting up custom registration pages using Cognito Forms
Creating a registration spreadsheet through Microsoft Excel or Google Docs
And many more…
You can learn all about setting up Zapier integration using Flow by reading this article from our Help Center: Zapier Integration Instructions